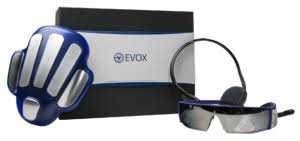 Evox - Change your Perception, Change your Life
Perception has a powerful impact on your entire life, including overall health and wellness. Perception shapes the way you think and creates your outlook on life. An expansive, positive outlook will allow you to function with greater ease and less stress. A limited, narrow outlook creates more stress and can impact your health and wellness in a negative way.
What you see in any situation or circumstance is quite often determined by things beyond your control: your circumstance, the influence of others, or the patterns you inherited from parents and grandparents. All these factors shapes your ability to perceive the world.
The ZYTO EVOX
ZYTO EVOX uses your voice as the indicator of perception (VOX is Latin for voice). During an EVOX session, the computer will record and track subtle energetic qualities in your voice. This information is used as part of a process called Perception Reframing, which leads to new ways of seeing things, more options for dealing with life and new improved realities.