Get Vibra Fit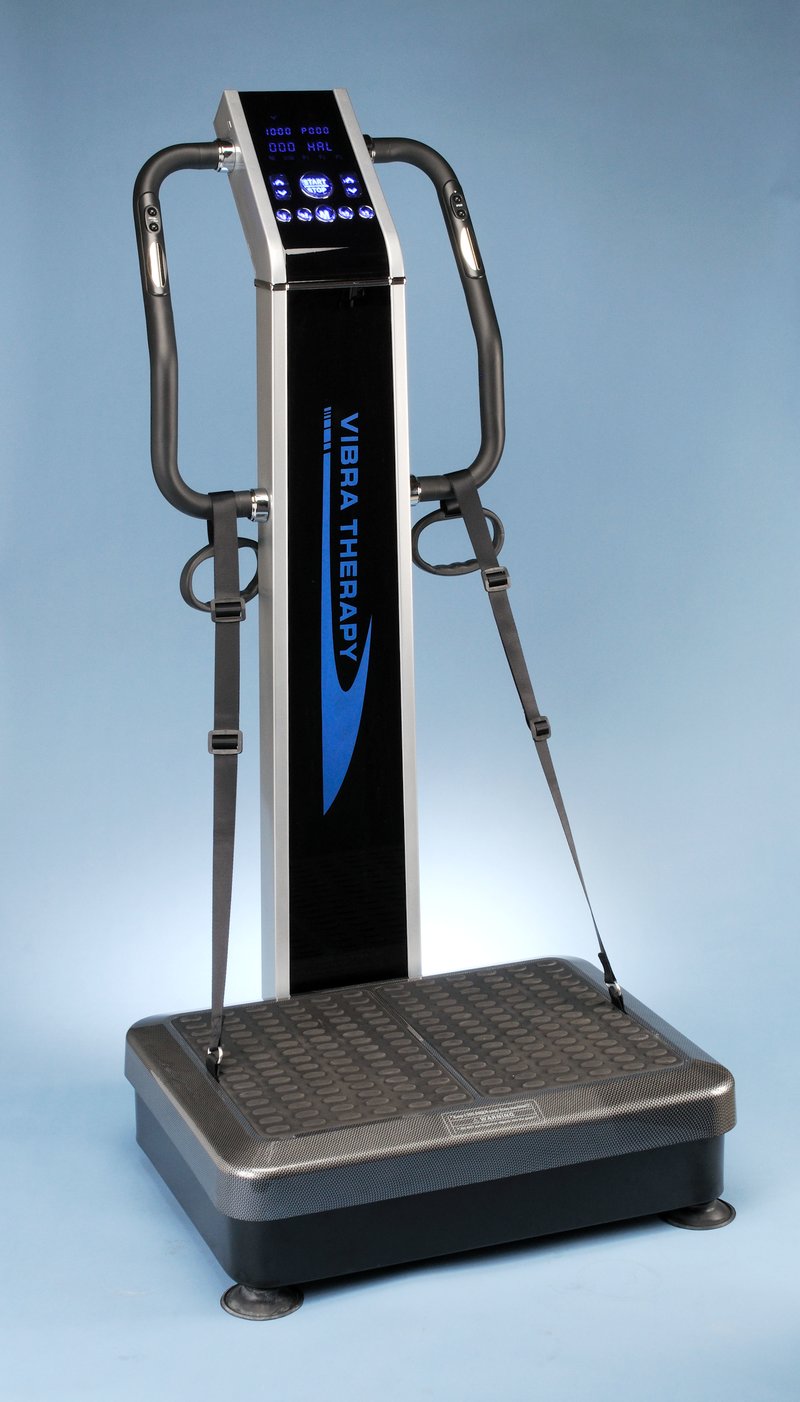 The Platinum Vibra Therapy is our most popular model, with more digital controls, 3 preset programs, 3 additional programs, high speed levels (1-60) and a sleek design that looks great anywhere. For a total body workout, included are detachable arm straps used to massage and strengthen the arms and shoulders. The side handles aid in balancing, also have digital controls for start/stop, speed controls and heartbeat monitor. And it also comes with wheels to roll without straining. 
All you do is stand on the platform in a variety of positions that target specific body parts. Though they are low impact vibrations, you will feel it working immediately, burning calories, relieving pain and improving your overall health and wellbeing. All with very little effort and in just 10 minutes. 
Vibrations create a level of blood flow that's uninterrupted, allowing oxygen and other important substances to circulate freely. By constantly pumping blood through the many systems the body, the vibration machine also promotes the drainage of the lymphatic system, which acts as a network of pipes that pushes toxins out of the body.
University of Florida researchers report that vibration therapy provides a drug-free, low-cost approach to pain relief for people who live with chronic pain conditions, like back pain and fibromyalgia. Vibration is a different kind of touch that is currently being used in rehabilitation facilities to treat a variety of conditions, like arthritis, back pain, multiple sclerosis, obesity, osteoporosis, stroke, and more. 
Simply standing on a body vibration machine for only 10 minutes has the same effect as weight resistance or running on a treadmill for 30-60 minutes, as reported by Vibrant Health. With weight training, you use 40%-60% of muscle fibers, compared to almost 100% with body vibration, according to Sports Injury Clinic. This results in faster weight loss. And since it's so much fun to use, you are more likely to keep the weight off.